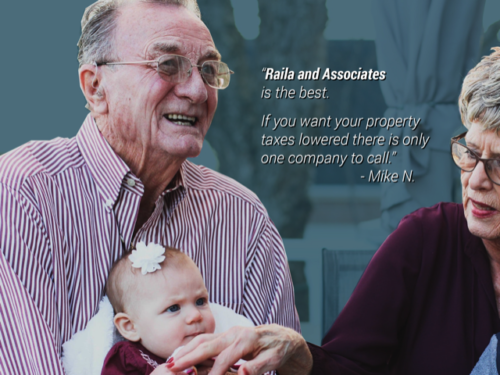 The "community" of Raila & Associates, P.C. includes clients, peers in the legal profession and tax appeal services trade, employees, and countless organizations, agencies and institutions with whom we have worked.
In our community connections, the message is consistent — we all benefit as informed citizens and consumers by working toward an assessment and appeals system that is understandable, accurate and fair.
This holds true for a client of appeal services, an elderly taxpayer helping herself to a much-needed "freeze", and an owners' association networking with government officials. Raila PC's relations with other organizations run deep and are varied — with chambers of commerce and housing associations; with lenders and realtors to community organizations, libraries and churches. Some groups train and provide resources to property managers, like Community Investment Corporation or Chicago Housing Authority; some routinely sponsor Property Tax Information Sessions for their members with Raila & Associates, PC as their principal presenter.