In May 2013, Raila and Associates, P.C. acquired Andrea A. Raila & Associates, Inc., property tax consultants, one of only eight Chicago-area businesses honored with the 2013 Torch Award for Marketplace Ethics by the Better Business Bureau.
The Torch Award spotlights companies that exemplify ethical business practices.
---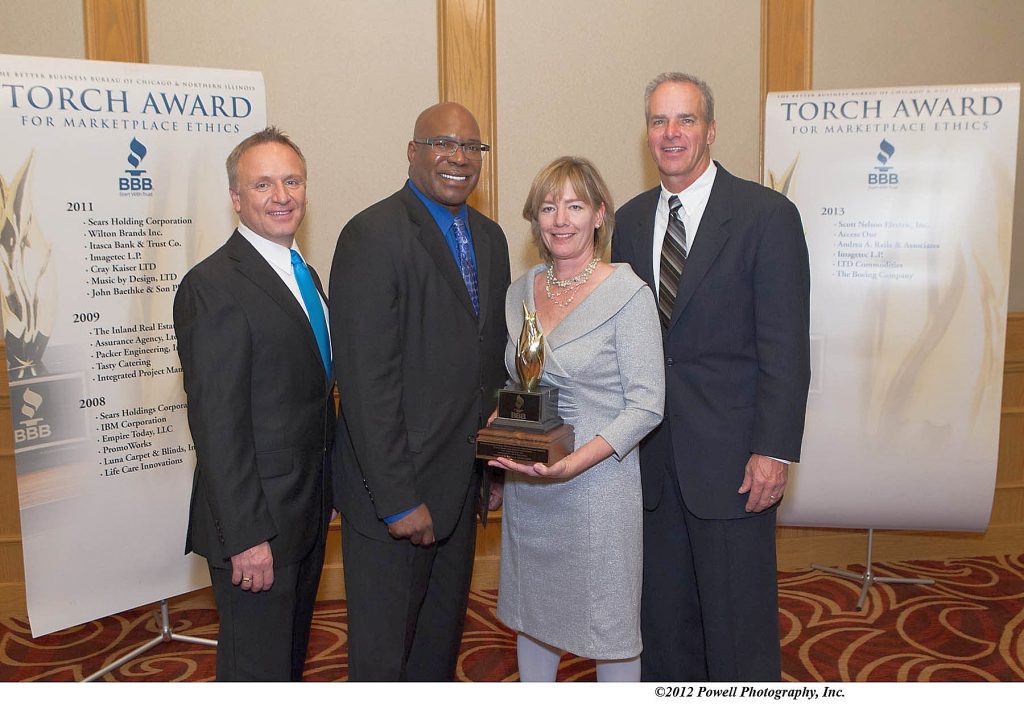 According to Steve J. Bernas, President & CEO of the Better Business Bureau serving Chicago and Northern Illinois. "Companies receiving the Torch Award do business the right way. They know the importance of their customers, employees and other stakeholders to business success. And when this type of business succeeds, the communities it operates in succeed. This is at the heart of why the BBB conducts the Torch Award program. We want to encourage businesses to do their best because it benefits everyone involved."
Companies are judged on ethical performance in seven general categories, and compared against similarly sized businesses based on number of employees. Andrea A. Raila & Associates, Inc. was a winner in Category IV for small businesses with 10-99 employees.
Andrea Raila said, 'ÄúI am proud for our company to receive this award. The ethical guidelines used for the 2013 Torch Awards for Marketplace Ethics reflect the principles that I have used to run my business. These rigorous ethical principles and best business practices have been ingrained in me as an economics graduate from Mundelein College at Loyola University.¬† We are thankful for the wide range of support we received for this award from industry professionals, chambers, ownership groups and organizations of all kinds.'ÄĚ
For 24 years, Andrea A. Raila & Associates, Inc. assisted residential and commercial property owners to successfully appeal their property taxes, obtaining actual cash refunds, reductions in assessed values and savings on current and future tax bills.
The consulting company had an experienced staff to assist owners, managers and tenants in achieving tax relief.  Raila and Associates, Inc.'s consulting company provided support services and was an expert resource for clients, and in support of their legal counsel, appraisers and other professionals..
In addition to helping clients with their property taxes, the company also trained thousands to appeal on their own.  Raila & Associates, Inc. successfully advocated for property tax policies, reforms and legislation to make the assessment and appeals system in Illinois more fair, accurate and understandable.  The firm also initiated reforms for special service areas (SSAs) that helped businesses and residents understand the SSA notification process and the potential impact on property taxes.  Raila & Associates, Inc. called on legislators and the governor to institute regulation of the burgeoning tax appeal industry with the goal of providing guidance to tax service providers, while preserving and enhancing choice and protections for consumers.
The law firm of Raila & Associates, P.C., led by Paula Raila, JD, acquired the tax appeal consulting company in May of 2013 and continues high quality appeal services clients had come to expect.  The firm, now four years old, maintains an A+ rating with the Better Business Bureau of Chicago and Northern Illinois.