Free Tax & Financial Management Sessions in Chicagoland
Learn More about Money Smart Week and go to website to search for property tax and financial management sessions of interest to you and your family. Topics include financial planning for retired people and youth, investment management for women and entrepreneurs, and so much more. Click here to read Popular MSW Topics. Many sessions are conveniently hosted by public libraries.
Read "What You'll Learn" at sessions presented about property assessments and tax appeals by Raila & Associates, PC — a total of seven sessions in one week at Chicago and suburban locations. Check out Raila PC's¬†calendar of events ¬†for "tax talk" details and to conveniently import dates to your Google or iCal calendar.¬† Also, Visit Money Smart Week's online calendar for a full schedule of events on various topics.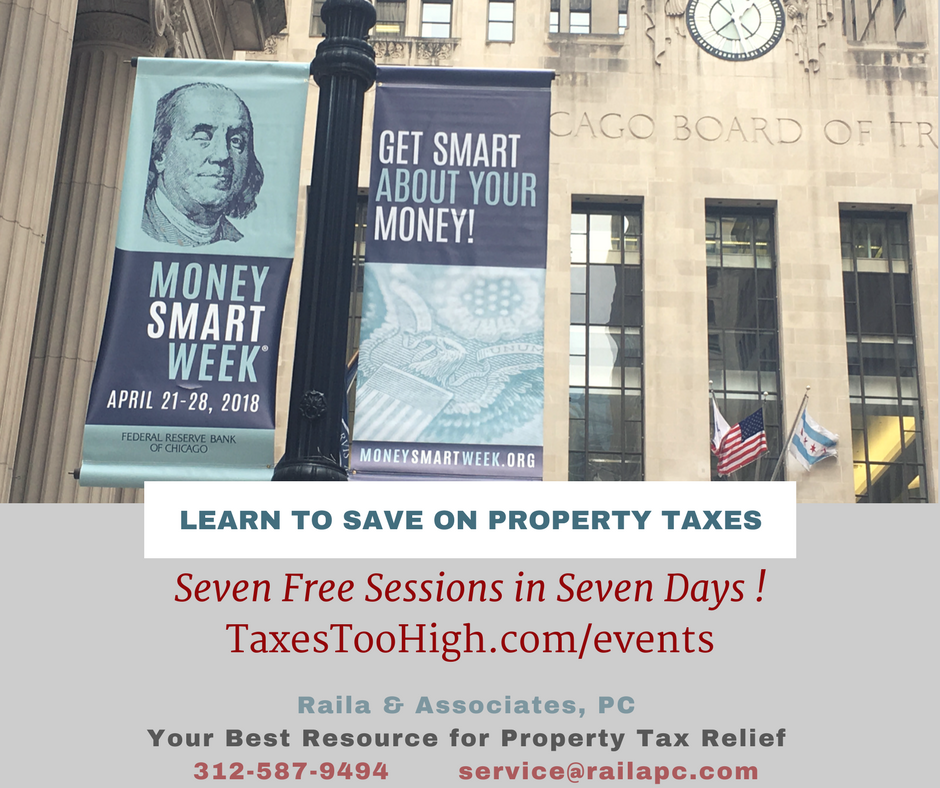 .